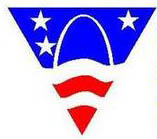 Gateway

Stonewall

Democrats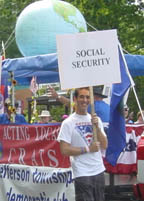 Webster Groves 4th of July Parade

    The Gateway Stonewall Democrats' club is the St. Louis bi-state area affiliate of the National Stonewall Democrats, an organization of gay, lesbian, bi-sexual, transgender and allied Democrat activists.  We are dedicated to advancing equal rights for all people regardless of sexual orientation or gender identity.  Our chapter was formed in May 2005.
We Are Making a Difference in the Political Climate of  St. Louis and Missouri.  Please Join Us in:

· Meeting and evaluating Democratic candidates

· Lobbying for pro-equality legislation, and actively opposing anti-GLBT legislation, ballot initiatives, and policies including  Republican efforts to curb the ability of gays and lesbians to adopt or foster parent children

· Spreading our message to local media by phoning call-in shows and writing letters to the editor and press releases

· Planning fundraising and membership-building events, including an annual January trivia night and the Gateway Stonewall Democrats PrideFest booth and Black Pride booth
· Assisting campaigns of Democrat candidates

· Educating ourselves through quarterly Gateway Stonewall Democrats meetings and participating in political conferences such as the 2nd Congressional District Women's Democratic Summit, PROMO's Equality Summit, Creating Change, and Camp Carnahan
· Peacefully protesting anti-gay events such as Focus on the Family's Love Won Out conference
Meetings

   We rarely meet anymore and are more of just an e-mail group.  When we do meet is usually second Sunday of the month, 4:00, in the basement of Immanuel Congregational Church at 3460 Jamieson Avenue, St. Louis, MO 63139, located about a mile north of Ted Drew's.  Nonmembers are also invited to attend.  
What is Stonewall?

    "Stonewall" refers to the Stonewall Inn, a bar in New York City, which is considered by many the birthplace of the modern movement for equality.  In New York it was illegal to serve alcohol to homosexuals, and police conducted routine bar raids.  A 1969 raid of the Stonewall Inn lead to a riot, and this incident inspired the New York gay community to organize.

How Do I Join?

    You may join at a Gateway Stonewall Democrats meeting, with your name, address, phone number, e-mail address and a check made out to Gateway Stonewall Democrats, or mail a check and your information to GSD, C/O Gail Elble, 8117 Pershing, Clayton, MO 63105. 
   The annual membership fee is $25.  Ten dollars of this fee will pay for your National Stonewall Democrats membership.  Dues expire December 31.

Questions?

Contact:

· President Gail Elble or Member Jan Hoffman


314-727-4775
· Web Designer Jill Schmidt


314-968-8597
Sign Up for

E-Mail Updates

St. Louis County

Council Meeting

Speaking in Favor of a

County-Wide Non-Discrimination Ordinance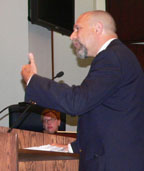 http://gsdemocrats.homestead.com

Below is the website of the old Gateway Stonewall Democrats which is discontinued.  The website of the new St. Louis Area Stonewall Democrats is